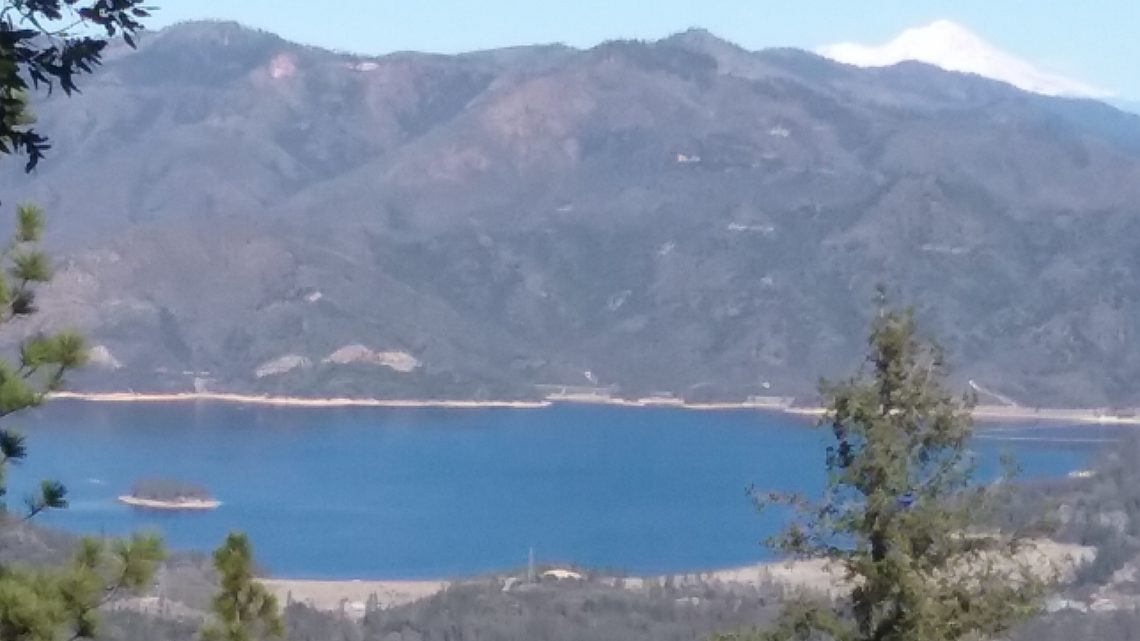 Enjoy some killer Mountain Biking at Whiskeytown Lake
Mountain biking at Whiskeytown Lake is GREAT, to say the least. There is a bundle of trails to choose from like the "Chimney" and the "Couch" which is an EPIC DH.
Whiskeytown Lake or Whiskeytown Recreation Area which is another name was one of the 1st places I tried MTB since moving from Rohnert Park CA 22 years ago. I wasn't a stranger to MTB but it's been 2 years since I've pedaled. Really stoked though to get a Killer deal on what would be my 1st full suspension MTB.
I had no idea where to ride so I rode up South Fork Lookout dirt road, which is very long and boring. A little more than an hour up and 6 or so miles. Just a relentless dirt road. That was my 1st taste of mountain biking at Whiskeytown Lake.
22 years have passed and I still do a little mountain biking at Whiskeytown Lake. MTB trails have been added and some have been closed. I remember going on an MTB ride with the crew from the Chain Gang bike shop back in the days. It was the game trail and a lot of hike a bike too. Finally got to the destination, Kanaka Peak, which has some
gorgeous views. Nearly 360 views. Old Kanaka Peak DH is the Da Bomb. A must for any MTB rider.
There are essentially 3 areas to go mountain biking at Whiskeytown Lake. Brandy Creek, Peltier Valley and the powerhouse which is the far west end of the lake. Many trails to MTB ride wherever you want to go. If you have a smartphone and you have downloaded the app, Trail Forks, you'll have access to all of the MTB trails here at Whiskeytown Lake.
There is some World Class mountain biking at Whiskeytown lake, you can't go wrong wherever you want to MTB ride.
One of my favorite MTB rides is the "Chimney" which is only 9.6 miles. The ride takes about an hour and a half after and you are all done. You actually get to MTB ride a number of trails,…Chimney, Upper Ice Box, Middle Ice Box and Lower Ice Box. The trail names may be different on Trail Forks but these are the names I am familiar with.
Every year in the spring a major MTB event/race, the Shasta Lemurian Classic happens. 200 plus MTB riders attend this event from all over the state and from out of state too.
Also, there is a mini triathlon in September which I've had the pleasure of doing the MTB leg.  Mountain biking at Whiskeytown lake awesome.
If you plan to go mountain biking at Whiskeytown lake and you're from out of town, give me a call or DM me on Instagram "mtbcrankaddict". I would love to give you a tour of my home turf. There are over 215 miles MTB trails around the area so we'll never get bored. There are some rad MTB trails to ride, for sure.
I love living here in Redding CA, it has been a great area to ride my MTB on all the trails in the surrounding area. I mean, I can ride my MTB from my house and do a 35-mile loop and hit multiple trails. From Black Diamond to Green trails. That's what I do. I love MTB. I love this shit! It's my favorite thing to do.
Also, shooting video is another one of my favorites too. I started a YouTube channel "MTB Crank Addict". Be sure to check it out, like and subscribe, please.
Just recently I did a Google search for "mtb redding ca" and it got me thinking, so I put together a website  "MTB Crank Addict". Being really new, there is not much content yet but that is what this article "mountain biking at Whiskeytown lake" is for.
At the time of this writing, I'm sad about mountain biking at Whiskeytown lake because the area is devastated by a RAGING FIRE caused by some idiot.
It's called the "Carr fire" and it started at the far west side of the Whiskeytown lake. Actually, it started in French Gulch but it has burnt all the way over to the east side of  Whiskeytown lake now. I woke up this morning to see ashes on the ground and I live on the east side of Redding CA. WOW!
I look forward to the winter season though. I look forward to mountain biking at Whiskeytown lake with a clean canvas and a chance to build up some new lines.
My hope is that you enjoyed this post, if so, please give it a thumbs up, comment. I love to hear your thoughts.
Thanks so much.
Crazy Chris
Please follow and like us: